Tigertail's FLA-FRA (Florida-France Festival) takes off on the first of April and runs for the entire month. A community-wide fête of concerts, films and pop-up Culture Clicks happening throughout Miami at theaters and unexpected locations, FLA-FRA embraces the French spirit of joie de vivre. In this, Tigertail's first excursion into new work from France, we are presenting three dance concerts and two music concerts featuring artists rooted in France.
Complete FLA-FRA Schedule Here
Download the FLA-FRA Brochure (2.75MB PDF)
FLA-FRA will be happening each and every day in April. Beginning on April 1 and continuing each and every each morning in April, In Search for Sunrise: France will take place at sunrise, right on the beach. These five-minute events will celebrate a significant French-born artist such as a musician, philosopher, painter, dancer, composer, writer, poet, etc. Each day, a different person will be filmed at the beach during sunrise while contemplating this French figure of their choice. The five-minute film will be broadcast on YouTube daily and will be documented as part of FLA-FRA's In Search for Sunrise: France project. Each event will occur in the same spot, on the beach at Pier Park, 101 South Pointe Drive just south of Nikki Beach.
There is much more! See classic French cinema at the Miami Beach Cinematheque and on the wall at SoundScape, the park at New World Center! Daily Culture Clicks will feature local South Florida artists doing their thing à la française: reading French poetry, standing on a street corner dressed like Napoleon Bonaparte, singing French songs outside a downtown bar – mostly fun and quixotic, occasionally serious, all free!
Dance Concerts
Renowned contemporary dancer Cédric Andrieux trained in France then spent years with the Merce Cunningham Dance Company before returning to France to join the Lyon Opera Ballet. He will perform April 25 and 26 at the Colony Theatre.
More info about Cédric Andrieux and ticketing here
Noted French dancer and choreographer Myriam Gourfink uses the respiratory techniques of yoga as her source that leads to movement. Her piece, Breathing Monster, will be performed in 2 identical concerts, on April 25 and 26, at the Miami-Dade County Auditorium's On-Stage Black Box.
More info about Myriam Gourfink and ticketing here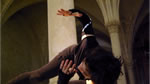 Music Concerts
Stunning French chanteuse Floanne comes straight from New York's cabaret scene. Her passionate performance pulled us in like a magnet when we first saw her at Joe's Pub. Enjoy a cabaret experience! Beginning at 8 pm on April 11, dine on crêpes and experience an hour of Culture Clicks. Then at 9 pm, Floanne takes the stage at the Miami-Dade County Auditorium's On Stage Black Box.
More info about Floanne and ticketing here
We've been following 24-year old Cécile McLorin Salvant's jazz career for several years. Born and raised in Miami of a French mother and Haitian father, she has skyrocketed to stardom since we first saw her at the Spoleto Festival USA in 2012. Possessing a deep, velvety voice, rhythmic poise, and a sublime feel for the blues, she combines conservatory-honed technique with a beguiling gift for lyrical interpretation. Cécile stole the show at the Arsht Center in December when she appeared with Winton Marsalis and the Jazz at Lincoln Center Orchestra. Tickets for her April 12 concert have been selling fast since that concert and we expect an early sell-out.
More info about Cécile McLorin Salvant and ticketing here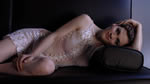 Film Screenings
"Early Truffault: The Nouvelle Vague Classics" – four classic François Truffaut films – will be screened on Miami Beach. Two films will be shown at the Miami Beach Cinematheque. The other two films will comprise the first edition of "Films on the Beach," and will be shown at SoundScape (on the wall of the New World Center at 17th Street and Washington Avenue). Photographs by French artist Benoit Izard will be displayed at the Cinematheque during the month of April.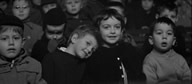 See the schedule for titles, venues and times
Culture Clicks
Fourteen five-minute Culture Clicks, popup events created by Miami-Dade artists, will take place throughout the month. As an example, on April 11 and 12, filmmaker/film historian Barron Sherer will present his Rendevous Deux immediately preceding the François Truffaut screenings at Miami Beach Cinematheque. Sherer's piece is a unique two-projector re-creation of Claude Lelouch's seminal 1976 short film Rendevous, a continuous take in which a camera is mounted on the front of a Ferrari racing from one side of Paris to the other in the middle of the night.
Another Culture Click will feature local favorites David Rohn and Adora performing in the lobby of the Miami-Dade Auditorium On Stage Black Box prior to the April 11 Floanne performance. Adora will lip sync to La Vie en Rose, while performance artist David Rohn, dressed as the great mime Artist Marcel Marceau, will mime his way through Piaf's song interacting with Ms. Piaf and with the audience.
Other Culture Click artists include William Cordova; Elizabeth Doud; George Fishman; Adler Guerrier; William Keddell; Heather Maloney; Niurca Marquez and José Luis Rodriguez; Gustavo Matamoros; Marissa Alma Nick; Helena Thevenot; Carol Todaro; and Pioneer Winter and Jarad Sharon.
See descriptions and schedule of all Culture Clicks
Come to the Edge – Readings from Apollinaire
On Saturday, April 5, in conjunction with the monthly Studio Crawl at Miami Beach's ArtCenter/South Florida, Come to the Edge – a 12-hour reading from Apollinaire – will involve twenty-four volunteers reading from the poetic works the French poet, playwright, novelist and art critic. Some will read in English, some in the original French, others in both languages. Guillaume Apollinaire is considered the father of surrealism, having actually coined the term 100 years ago. The readings will take place from 10am to 10pm. Drop by anytime and enjoy, for free.
ArtCenter/South Florida is located on Miami Beach at 800 Lincoln Road at the corner of Meridian Ave. Park on the street or in lots behind the building. For directions, go to Google Maps and enter "ArtCenter South Florida".
"Come to the edge," he said.
"We're comfortable back here," they said.

"Come to the edge," he said.
"We're too busy," they said.

"Come to the edge." he said.
"It's too high," they said.

"Come to the edge," he said.
"We're afraid," they said.

"Come to the edge," he said.
"We'll fall," they said.

"Come to the edge," he said.
And they did.

And he pushed them.
And they flew.
Complete FLA-FRA Schedule Here