DATE & TIME
Saturday, October 12, 2013
7:00 - 11:00 pm
TICKETS
| | |
| --- | --- |
| $125 | Per Person |
| $220 | Two Persons |
| $400 | Four Persons |
| $1000 | Ten Persons |
Note that this event has already taken place
LOCATION
Miami-Dade County Auditorium
On Stage Black Box
2901 West Flagler Street
Miami

DIRECTIONS
Miami Dade County Auditorium has
a large, free, secure parking lot.
Click here for a Google map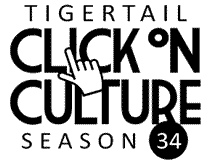 • Emcee Rudi Goblen •
• "Madame de Pompadour" will greet you as you enter a night to be remembered •
• Buy from Big Al's Classy Lost and Found. Visit Quick Draw McGraw •
• Sit next to a teen poet and experience a mind-blowing poem •
• Build or start your art collection – see list of artists below •
• Creep into the Edgar Allen Poe room •

and then
• Dance your heart out •
Of course all of this is done in your trés chic wig or Miami party attire.
WigOut is catered, dessert included, open bar compliments of DRB and Delaplaine and so much more!
great friends great food great fun bonne boisson
BYOW (Bring Your Own Wig)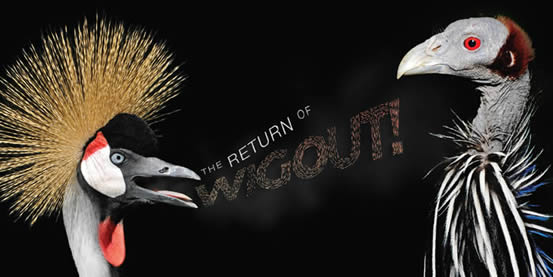 Artists whose work will be available in the Silent Auction include: TJ Ahearn, Carlos Alves, Michael Balbone, Loriel Beltran, Francie Bishop Good, Ramon Bofill, Jenny Brillhart, JC Carroll, Rosemarie Chiarlone, Paul Clemence, Lou Anne Colodny, Elisabeth Condon, Julie Davidow, John DeFaro, Dinorah de Jesus Rodriguez, Gonzalo Fuenmayor, Nereida Garcia Ferraz, Lynne Golob Gelfman, Felice Grodin, Adler Guerrier, Theresa Hackett, Moira Holohan, William Keddell, Dina Knapp, Susan Lee-Chun, Emmy Mathis, Maureen McQuillan, Gary Moore, Lori Nozick, Ernesto Oroza, Ralph Provisero, Karen Rifas, Judy Robertson, Sarah Michelle Rupert, Sara Stites, Kristen Thiele, Carol Todaro, Odalis Valdivieso, Marcos Valella, Tom Virgin, Michelle Weinberg, Jill Weisberg, Wendy Wischer and Kim Yantis.
Event Chair: Joseph Polito
Silent Auction Curator: Michelle Weinberg
Big Al's Classy Lost and Found: Alain Filiz
Event Coordinator: Cindy Brown

Host Committee: Carlos Alves & JC Carroll, Robert Apfel, David Beaty, Ray Breslin & Patrick Pecoraro & Bresaro Suites, Manita Brug-Chmielenska & Randy Burman, Laura Bruney, Mary Lisa Burns, Harvey Burstein, Michael R. Caputo, Don Chauncey, Tina Cornely, Maria del Valle & Susan Caraballo, Jose Diaz & Shane Elipot, Dennis Edwards & Mark Steinberg, Alain Filiz, Francie Bishop Good & David Horvitz, Rosie Gordon-Wallace, Ruth Greenfield, Patricia Schnall Gutierrez & George Gutierrez, Julie C. Hammond, Benjamin E. Hein, Joel Hoffman & John Stuart, Remko Jansonius, Carol Jazzar, Alette Simmons-Jimenez and Day Jimenez, Jen Karetnick, Robert F. Kohlman, John Kramel, Mary Luft, Riley & Dona McLachlin (Snip Salon), Deborah Plutzik-Briggs & The Betsy Hotel, Joe Polito & Lisa Beal, Will Rey, Vickie Richards, Joan Schaeffer, Linda M. Smith, Sara & Bill Stites, Gene C. Sulzberger, Cricket Taplin, Wallis & Gene Tinnie, Carold Todaro & Tom Lopez, Rosa Inguanzo & Alfredo Triff, Brenda Williamson, Elaine Wright & Michael Roark, Barbara Young & Bob Huff, Paquita Zuidema & Brian Mapes