DATE & TIME
• Events and workshops
February 1 through 6, 2015

• Reading & Performance
The Betsy - South Beach Arts and Culture
Annex at The Carlton South Beach
Friday, February 6, 8:00pm
RSVP here

• Teen Slam
Miami Beach Botanical Garden
Thursday, February 5, 6:00pm
TICKETS
All events are free.
Please RSVP for the Betsy event
LOCATIONS
The Betsy - South Beach Arts and Culture Annex at The Carlton South Beach
1433 Collins Ave
Miami Beach

Miami Beach Botanical Garden
2000 Convention Center Dr.
Miami Beach

DIRECTIONS
Click for a Google map to The Carlton South Beach
The Carleton is immediately behind The Betsy. There is a walkway from Ocean Dr. to Collins There are several parking garages convenient to The Betsy and The Carleton, including one just east of Ocean Dr. on 15th St.

Click for a Google map to MB Botanical Gardens


SpeakOut Tigertail's LBGTQ teen spoken word project — featuring Andrea Assaf
Andrea Assaf comes to Miami for a SpeakOut week residency! SpeakOut, a LGBTQ teen spoken word project, includes workshops in public high schools, slams and performances, and artist residencies. Andrea Assaf is a nationally recognized writer, performer, director & cultural organizer.
In addition to her work in the schools, Andrea will perform at the Betsy Hotel on Friday, February 6 and lead SpeakOut a teen slam at Miami Beach Botanical Garden. All SpeakOut events are free and open to gay-friendly persons.
Read the New Times Miami blog article
SpeakOut grows out of Tigertail Productions' existing and highly successful WordSpeak teen spoken word project, which brings poets and performers to Miami each year to lead workshops for teens. Tigertail also sponsors and coaches a WordSpeak team of Miami teens who attend the national Brave New Voices spoken word youth slam and festival in the summer. Tigertail produces a book and a CD of the teen poems. Gay teens from the SpeakOut project have the opportunity to participate in the main WordSpeak program adding their unique voices to Miami's youth culture.
Andrea Assaf is a writer, performer, director and cultural organizer. She is the founding Artistic Director of Art2Action Inc., former Artistic Director of New World Theater (2004-09), and Program Associate for Animating Democracy (2001-04). She has a Masters degree in Performance Studies and a BFA in Acting, both from NYU. Recent awards include a National Performance Network Creation Fund Commission, 2010 Princess Grace Award in Theater, 2007 Hedgebrook residency and a 2004 Cultural Contact grant. She is a Board member of Consortium of Asian American Theaters & Artists and Alternate ROOTS, and a member of Radius of Arab American Writers).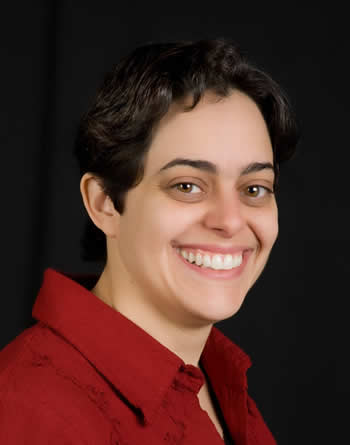 photo by Barb Campbell
Andrea creates original performances – from page to stage, language to embodiment, political consciousness to poetic sensibility. Art2Action supports new work by women, artists of color, and GLBTQ-identified artists and allies, from devised theater, to interdisciplinary performances, to community-based arts and performative acts. Projects include Eleven Reflections on September, a poetry and multi-media performance on Arab American experience, wars on/of terror, and the "constant, quiet rain of death amidst beauty" that each autumn brings in a post-9/11 world. Outside the Circle, a play about sexuality and (dis)ability that she co-created with playwright-performer Samuel Valdez, toured in 2012-13.