DATE & TIME
Saturday, October 1, 2016
8:00 to 11:00 pm

TICKETS
$130 one person
$250 two persons
$450 four persons
Note that this event has already taken place
LOCATION
Koubek Mansion and Gardens
2705 SW 3rd Street
Miami

To request materials in accessible format, sign language interpreters, and/or any disability accommodation, please contact Tigertail at 305 324 4337, info@tigertail.org, ten days in advance to initiate your request. TTY users may also call 711 (Florida Relay Service).
DIRECTIONS
Valet Parking
Click here for a Google map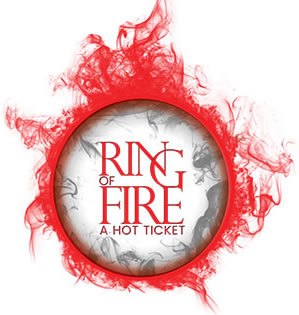 Join us at another of Tigertail's legendary fundraisers at the beautiful Koubek Mansion and Gardens.
Come as a fire fighter, a fire god/goddess, welder, raku potter, fireeater or in your "hot" look.
Enjoy food, drink, entertainment, a silent art auction curated by Carol Jazzar – and then dance the last hour of the evening away!
Silent Auction
Emcee, Gary Farmer
Music, DJ Yard
Projections, Barron Sherer
Installation, "Last Vestiges of Illusion", Randy Burman
Performance, Pioneer Winter
Solo Guitar, Jose Luis de la Paz
Elusive Sighting, Franco Caro
Silent Auction Visual Artists
Harumi Abe, Farley Aguilar, Scott Armetta, Eddie Arroyo, John Bailly, Pip Brant, Jenny Brillhart, Nicole Burko, Elisabeth Condon, Julie Davidow, John DeFaro, Peter Diesen Hosfeld, Dana Donaty, Edouard Duval Carrie, Nereida Garcia Ferraz, Brian Gefen, Lynne Gelfman, Mauricio Gonzales, Robert Huff, Ernesto Kunde, Mary Larsen, Justin Long, David Marsh, Jordan Massengale, Vickie Pierre, Karen Rifas, John Sanchez, Magnus Sodamin, Laura Tan, Kristen Thiele, Mette Tommerup, Donna Torres, Kiki Valdes, Angela Valella, Marcos Valella, Michael Vasquez, and Michelle Weinberg.